Philosophy
How you climb up the mountain is just as important as how you get down the mountain.
And, so it is with life, which for many of us becomes one big gigantic test followed by one big gigantic lesson.
In the end, it all comes down to one word, grace.
It's how you accept winning and losing, good luck and bad luck, the darkness and the light.
Author unknown.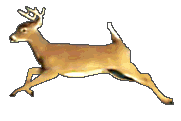 John Neher's Legacy
John spent 33 years living life to the fullest, as a free spirit who loved hunting, fishing and being in the great outdoors as much as possible. A true sportsman. He was an avid hunter and angler who traveled from Maine to Africa in search of big game or a trophy fish. In 2001, John fulfilled his life long dream by going on a hunting safari to South Africa.
John fought fearlessly for three years against the disease, Nodular Melanoma, a rare form of cancer. Sadly, John left this life on August 23, 2003 at the age of 33.
One of John's last wishes was to have a buck hunting contest in his name to benefit melanoma cancer research and patients who suffer from this disease. The John Neher Memorial Big Buck Contest is being held to fulfill John's last wish and to keep his spirit alive.
As many of you know, John had a great zest for life, and by everyone joining in these fundraisers for the research of this disease that touches many people we are making a difference in finding a cure. All proceeds from the "Hunt" will go to the Abramson Cancer Research Center in Philadelphia, PA www.penncancer.org on behalf of John Neher from his family and friends.
***This hunt was set up as a last request by John. For those of you who participate, you are keeping his memory and love of the outdoors alive within you. Stay safe and good luck!***33***

John's MySpace page click here